NOTE: This position has been filled.
Hi, my name is Quinn Zeda and I am the founder and CEO of Conversion Crimes.
I am looking for a full-time copywriter that wants to learn a shit load, help me grow Conversion Crimes, and take their career to the next level.
If you geek out on research, are interested in user experience and conversion rate optimization, love to write, and are looking for an opportunity to kick-start your career.
I have the perfect opportunity for you.
---
First, WTF is Conversion Crimes?
Conversion Crimes is a software with a service geared towards small businesses and agencies to help them with conversion rate optimization (CRO) and user experience (UX).
The core of Conversion Crimes is usability testing which is watching people use your website or software for the first time. We have a pool of testers that record their screen while speaking out loud and providing feedback.
Our customers get to see exactly what a person's experience is. They gain insight and this knowledge helps them know precisely where and how to make changes to get results.
We're gonna make usability testing the new gold standard for CRO and help small businesses access this powerful tool easily, affordably, and efficiently.
---
Our mission is to save the world from bad user experiences and help small businesses thrive online.
---
Why would you want to work with me, specifically?
Before founding Conversion Crimes I ran Zeda Labs an agency that helped 7-figure businesses scale. I have a system and a proven process I've built to help companies like 16 Personalities grow revenues by over 500%.
My track record of executing large redesign projects at a high-level including everything from research, branding, business strategy, operations, user experience, conversion rate optimization, copywriting, development, and design is unmatched.
I'm an incredible salesperson that has sold websites for multiple six-figures. I'm persuasive and I know how to build brands and online experiences that radically stand out from the market.
You'll learn a ton about all things online business, websites, remote work, and how to put all the pieces together to create businesses that get results. As a copywriter having these weapons in your arsenal will help you get to the top and stand out amongst the rest.
But don't listen to me. Check out what Craig said about his experience working with me and my team under the same circumstances.
---
Working with Quinn was an experience I'll remember for the rest of my life. She gave me the opportunity to begin my dream career.

I learned things about CRO and copywriting that 99% of those in the online business world aren't even aware of. The experience and knowledge I gained working with her and her team are invaluable.

More than that, the bond our team developed was second to none. As a creative team we worked very well together and connected with each other perfectly. It was effortless.

Overall, I owe Quinn everything for giving me the opportunity to launch my career in the online world and I would recommend working with her to anyone who is lucky enough to have the opportunity to do so.

– Craig Schoolkate (Jr. Copywriter)
---
We're looking for someone who:
💪 Is young and ambitious that wants to get more out of life and make a difference with their work.
🧠 Is sharp and loves to think about strategy
🙌 Has the potential to be great. We will develop the shit out of you.
📚 Is eager to learn and use our resources (processes, courses, mentors, etc.)
🌳 Is willing to dedicate at least 1 year working with us with the goal of either growing your role within the company or building the experience required to get your dream career.
📝 Loves to write and can match the vibe of our brand. Bonus if you can write with humor.
👩🏼‍💻 Is interested in user experience, design, and conversion rate optimization.
🤓 Is willing to dedicate their full attention to Conversion Crimes.
💬 Is a native or bilingual English speaker.
Who this is not for:
💰 A senior copywriter looking for the big bucks. This role is for someone that wants to earn a modest salary while learning a ton and growing.
Benefits of this role:
Work side-by-side with me. 🤓
Work with Howie, our COO, a serial entrepreneur with multiple exits behind him.
Work with my marketing coach and me to create and build a strategy, then execute on it.
OPTIONAL – If you want to be a digital nomad there is an opportunity to live in Playa Del Carmen, Mexico I have a sweet studio apartment I can reserve for you for just $500/month with an ocean view balcony. There is an amazing community of nomads here and if that's your dream – let it start here! Working in person will just accelerate learning.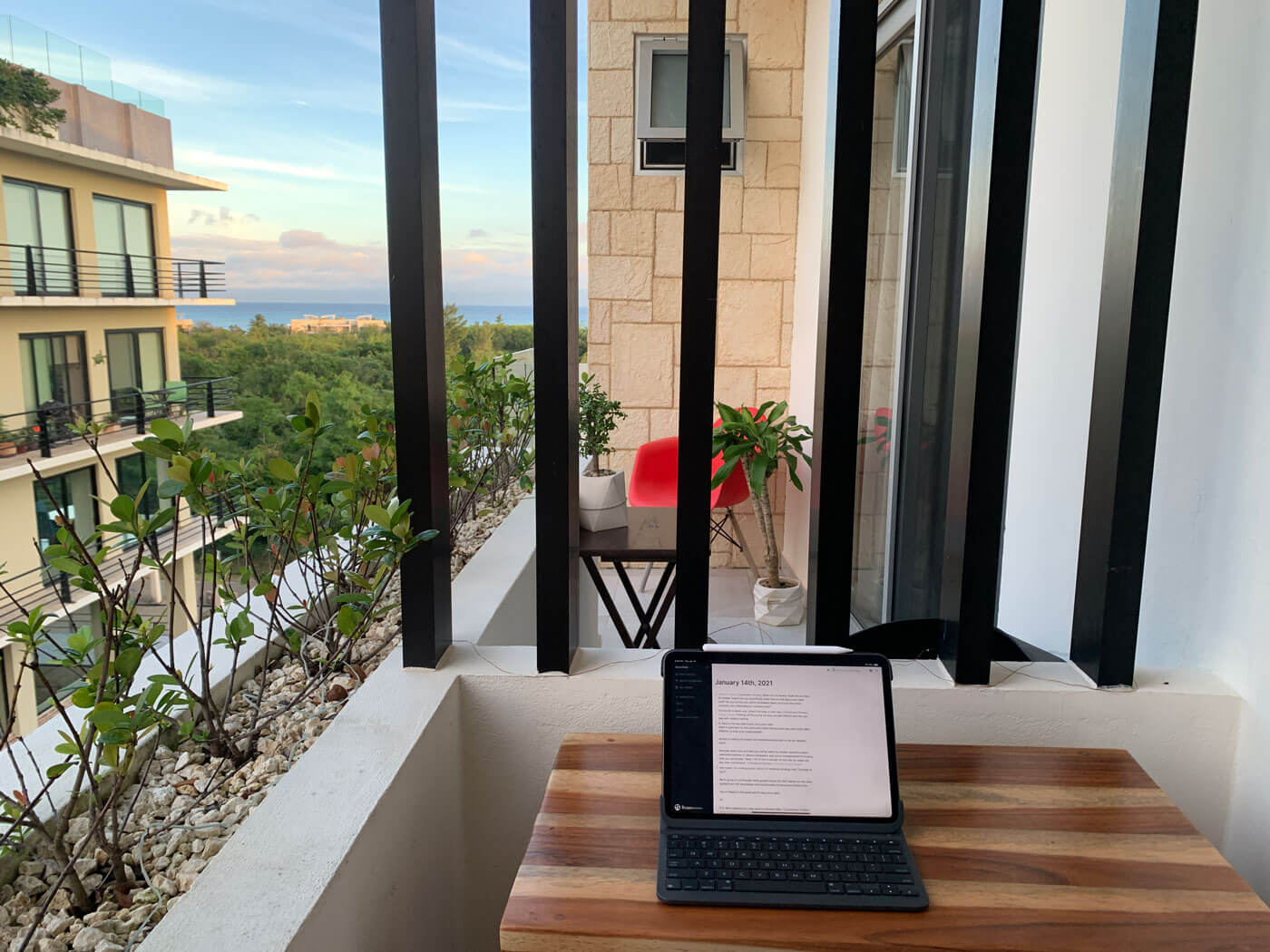 ---
Working at Conversion Crimes was a liberating, fun, and exciting experience.

I got the chance to wear many hats, take on many challenges and grow in a variety of skills when working here.

The team always has a ton of joy and passion for what they do, and Quinn has an incredible vision for the future of the company, that always kept the spark going and kept us excited when I worked there!

If you are an independent and hungry to grow individual, and looking for an opportunity to spread your wings and be allowed to truly fly in your work, this is the place to be.

– Anna Scherbyna (Head of Operations)
---
Benefits of This Role
We're a young, ambitious company that aims to make usability testing accessible to any business. What started as a side project has now grown into a small but mighty startup backed by Earnest Capital.
So, let's discuss why this is a great job.
You will work with amazing people.
We expect exceptional work. You will be joining a small team of A players and you will be expected to perform as an A player yourself. We are good at what we do and we love to get results.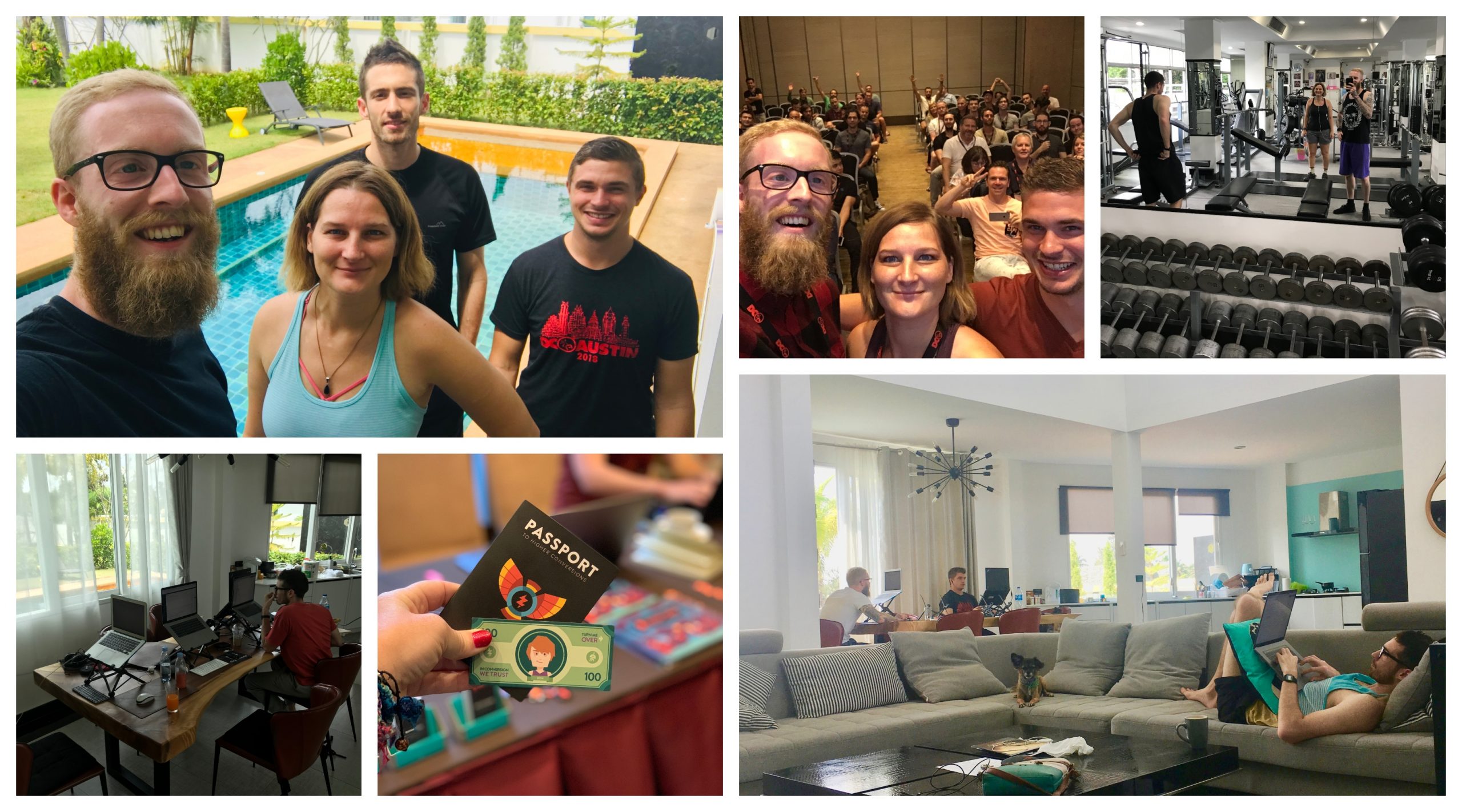 You will have freedom and autonomy.
It's up to you to figure out how to approach and solve a problem. No one is going to give you exact instructions or make you do it their way. With freedom comes a ton of ownership and responsibility. We believe when you control your destiny, you're more invested in your work. And we can't imagine working any other way.
You will make a difference.
You'll get to see the direct impact of your work and the value created. Not only do we help small businesses improve user experience, delight users, and increase conversions, but our platform also enables thousands of people to earn money online through flexible work.
You will have tons of opportunities for learning and growth.
You'll solve challenging problems and put your skills to the test everyday. Your opinion matters and you'll get to provide input on all sorts of technical and non-technical decisions.
You will enjoy flexible workdays.
This job is results-oriented. You will be responsible for working in sprints and achieving goals. When and where you choose to work is completely up to you. Provided that you produce work that is exceptional and delivered on time, you can work whenever you want.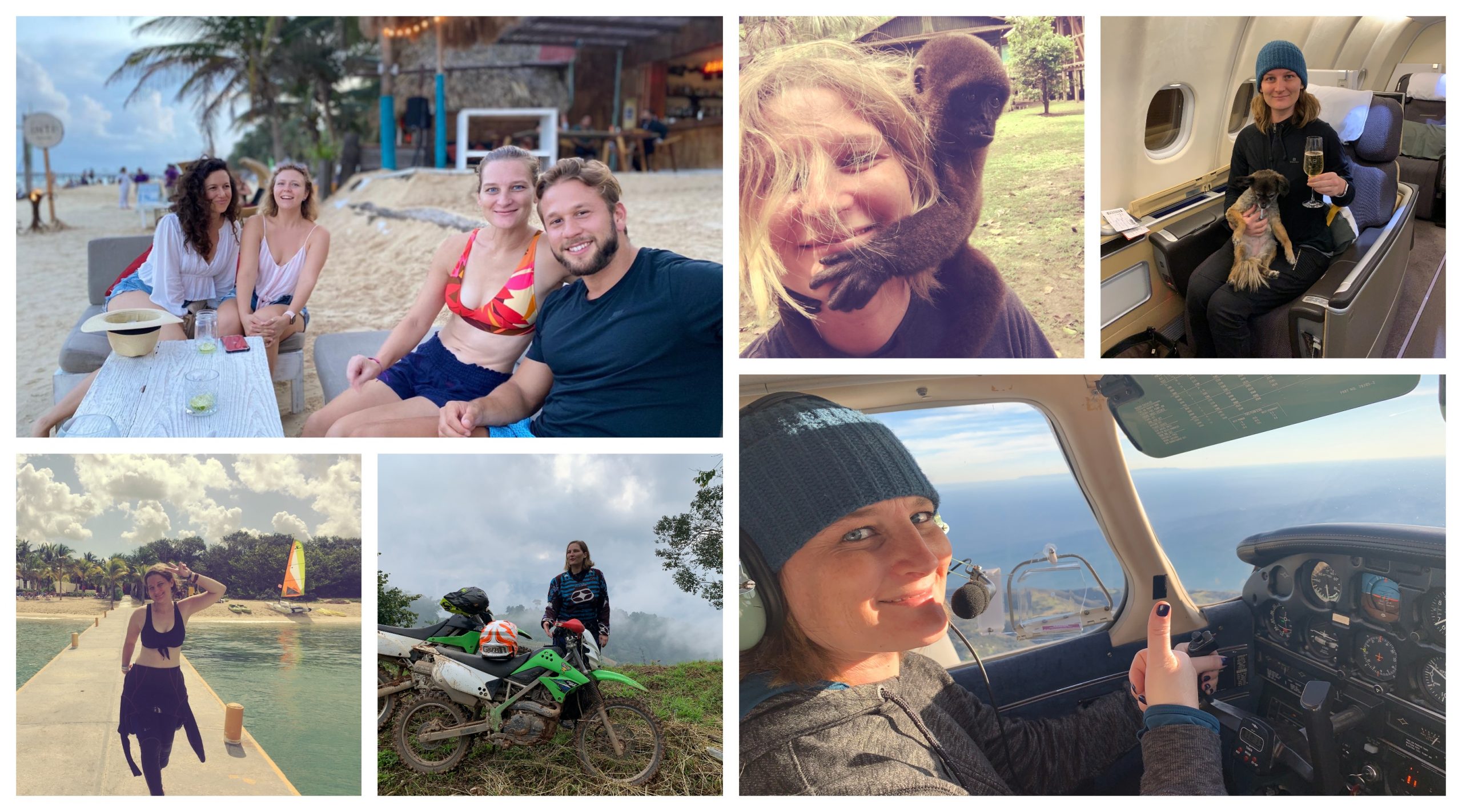 You will work remotely.
We are fully remote and have been since day one. You can live anywhere in the world, so long as you have a good internet connection and are available for weekly calls. Generally, it is easier to schedule and coordinate with people who live in North American or European timezones but exceptional candidates from all areas will be considered.
Sometimes we have retreats.
When it's possible, we get together in person for 1-2 week sprints to get shit done while having a good time.
Stock options.
If we create something of extraordinary value together, then everyone who worked on that should be rewarded with more than a salary. The long-term benefits of working with us include sharing in the spoils if the company thrives.
---
Since I teamed up with Quinn 8 years ago, my work became much more satisfying than before. You won't find corporate hierarchy or "rat race" here. I would say it's a dream job for people who want a bit of freedom and a sense of making something good together with a bunch of other adventurers.
– Piotr Antkowiak (Illustrative Designer)
---
What you'll be doing
You'll be working side-by-side with me to do a lot of things!
Copywriting You'll be responsible for writing everything from emails to scripts to sales pages to micro-copy to FB ad copy to blog posts and more.
Customer Interviews You'll be working with me to get on the phone with customers to gather info and insights that will inform copy and design decisions.
Customer Insights Answering questions from leads to convert them to customers and helping our customers find success with our platform.
Research Key decisions are always made based on research. You will undertake various kinds of research including creating reports and takeaways for the team and creating copy snippets.
Copy-Editing I'm also a writer and we'll be working together on a lot. We'll help each other by editing each others copy to make it even better.
Strategy You'll be part of an elite task force where we all put our heads together to find the best path to our goals. We know 'copy' is more than just writing and you'll have a voice and a seat at the table.
Quinn Interviews Part of the reason for this job is that I need help creating content and assets. At times, you'll interview me to get information and then help turn it into actual content.
What you'll learn
You will learn a ton about conversion rate optimization given that's what we help our customers do. Not just at scale over the hundreds of websites for our customers, but also in the sense of following a much longer process for a startup searching for product/market fit.
You'll get real-world experience across all aspects of copywriting projects and a growing startup.
Our proven process for generating results
Behavioral Psychology
Branding & Storytelling
Conversion Copywriting
Growth Hacking
Sales
Content Marketing
User Experience Design
Conversion Rate Optimization
Analytics
You'll have access to our full team and we'll teach you everything we know. We know that copy is the most important thing when it comes to increasing conversions. Great design amplifies that power.
🏠 You'll learn how to structure and design page content to make your copy even better, and understand how to track the impact of your work through analytics tools.
💪 We'll come together, see how we mesh, and figure out each other's strengths and weaknesses to build a process and relationship that works for all of us.
🆃 At the end of it, you'll get a wide variety of experiences helping you become a T-shaped copywriter. It exposes you to so many aspects of the business so you can form a more holistic understanding of how each part works together to become a functioning and scalable business.
👩🏽‍🎨 You'll have the creative freedom in this role to make a real difference. It's just as important that we find the right person for this role as we are the right fit for you and the life you want to live.
At Conversion Crimes, you're encouraged to experiment, take risks, and push the envelope. And if you make a mistake? That's cool. Learn from it and share your experience with the team.
We expect you to learn and grow and it's our job to provide you with the resources and support to make that happen.
---
I've been working with Quinn and the team since mid-2018 and I was immediately impressed by both the quality of their work and the quality of each team member.

Quinn has an innate ability to attract great talents who share her same values of transparency, honesty, hard work, and passion.

Other than her wide and fine-tuned skillset in CRO, UX, and design, she is able to communicate her vision and goals in a way that everybody feels part of it, and that's what allows the team to reach those goals and to always go above and beyond.

– Chris Silvestri (UX Designer)
---
Your experience
💼 You must have some kind of copy sample that demonstrates your abilities, creative thinking, and writing skills – ideally for clients you've worked with and produced results for (but not required).
👩🏼‍💻 You're able to work independently as part of a remote team.
🤓 You should have great attention to detail and pride yourself on the quality of your work.
😎 Don't have a ton of experience yet? We're not looking for perfection – we're looking for potential, drive, and attitude first. We encourage you to apply and show us what you can!
Our Hiring Process
Apply using the link below
A 30-minute interview with Quinn
A small test task (up to 1 hour)
A 30-minute interview with Howie our COO
The Offer – Welcome to Conversion Crimes
Please note as part of our application process, you'll be required to make a short video answering a few questions. 🙂
1. Introduce yourself and tell us a little about you.
2. Why do you believe you can be successful in this role? Why are you a great fit? (Your skillsets, what's attractive to you about this position)
3. Outside copy & marketing, what else are you passionate about?
Applications are now closed.