Do you love building up new systems, making things happen, and helping other people thrive?
Hi, my name is Quinn Zeda and I am the founder and CEO of Conversion Crimes.
I am looking for someone who can take over and be the "glue" that integrates our people, processes, and priorities. We've reached the point in our journey where I need to pass ownership of operations over to an integrator.
Operational excellence is a core vibe for us. There are a lot of moving parts that need to be perfectly matched and delivered efficiently and on time.
If you want a to-do list of brainless and mindless tasks – this is not the job for you.
Your day-to-day tasks will vary widely and will require you to be flexible, proactive, and strategic.
We value working with high degrees of autonomy, impact, and accountability. We care about results and give lots of trust while working on strong alignment to achieve those results.
What we are seeking with this hire is a level of dedication, (calm) hustle, and smart work.
What we will provide in return is a supportive learning and growth environment to facilitate your career goals.
This position is for someone who has experience but doesn't know how to do everything yet (but knows they can figure it out). We want to grow and support you into a role much bigger than you are in right now.
If you're looking to accelerate your learning and experience, your seat at the table is waiting for you.
But don't listen to me, here's Anna Shcherbyna our former Head of Operations talking about what this position is like and where she's at today.
You can also read this blog post our UX Lead Chris wrote about what he learned while working here.
---
Working at Conversion Crimes was a liberating, fun, and exciting experience.

I got the chance to wear many hats, take on many challenges and grow in a variety of skills when working here.

The team always has a ton of joy and passion for what they do, and Quinn has an incredible vision for the future of the company, that always kept the spark going and kept us excited when I worked there!

If you are an independent and hungry to grow individual, and looking for an opportunity to spread your wings and be allowed to truly fly in your work, this is the place to be.

– Anna Scherbyna (Former Head of Operations)
---
Sound interesting? Let's talk.
But first let's make sure you dig the vibe.
As part of this application process, you will be asked to spend some time crafting written responses and submitting a video of yourself. We thought it's only fair for you to meet us first before deciding to invest your time to apply.
I asked our current and former team members to answer some questions about what it's like working here with me… This video is a result of that:
Our Core Vibes & Why we're Awesome
We're a young, ambitious company that aims to make User Experience accessible to any business. What started as a side project has grown into a small but mighty startup backed by Calm Company Fund.
Here's why we think you should be (ノ◕ヮ◕)ノ*:・゚✧ to work with us:
👩🏼‍💻 Talented, Dope peeps
We expect exceptional work. You will be joining a small team of A-players and you will be expected to perform as an A-player yourself. We are good at what we do and we love to get results.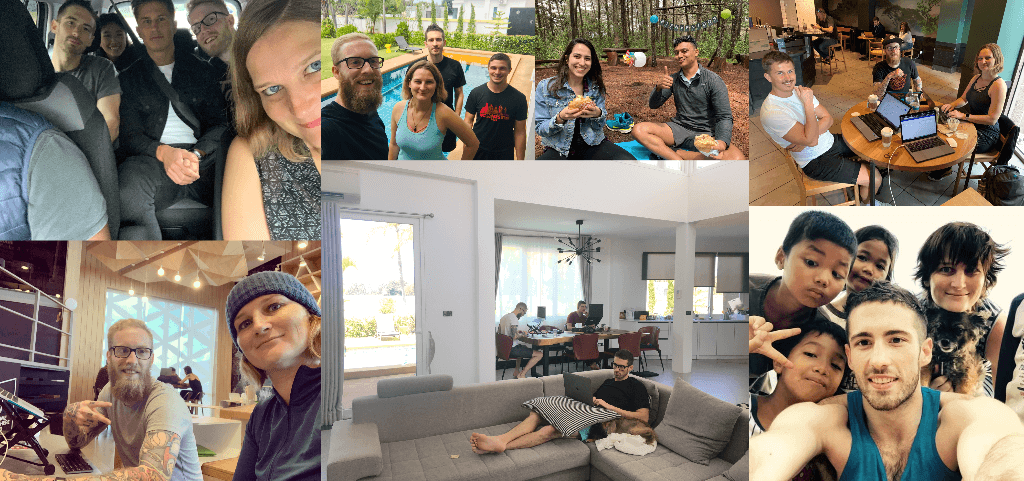 👊 Freedom and Autonomy
It's up to you to figure out how to approach and solve a problem. No one is going to give you exact instructions or make you do it their way. With freedom comes a ton of ownership and responsibility. We believe when you control your destiny, you're more invested in your work. And we can't imagine working any other way.
📈 Opportunity for Growth
You'll solve challenging problems and put your skills to the test every single day. Your opinion matters and you'll get to provide input on all sorts of decisions.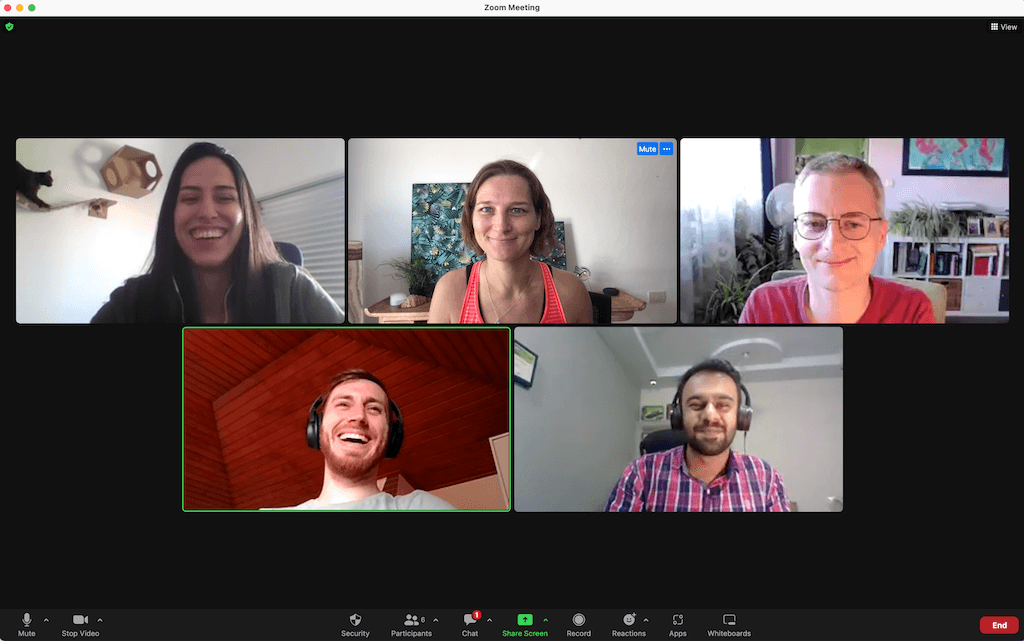 📅 Flexible Workdays
This job is results-oriented. You will be responsible for working in sprints and achieving goals. When and where you choose to work is completely up to you as long as you have a good internet connection and some overlapping work hours with US timezones.
🌎 Remote-First Async Environment
We are fully remote and have been since day one. Asynchronous work does not require us to be online at the same time and relies more heavily on documentation and transparency. We like freedom and deep work.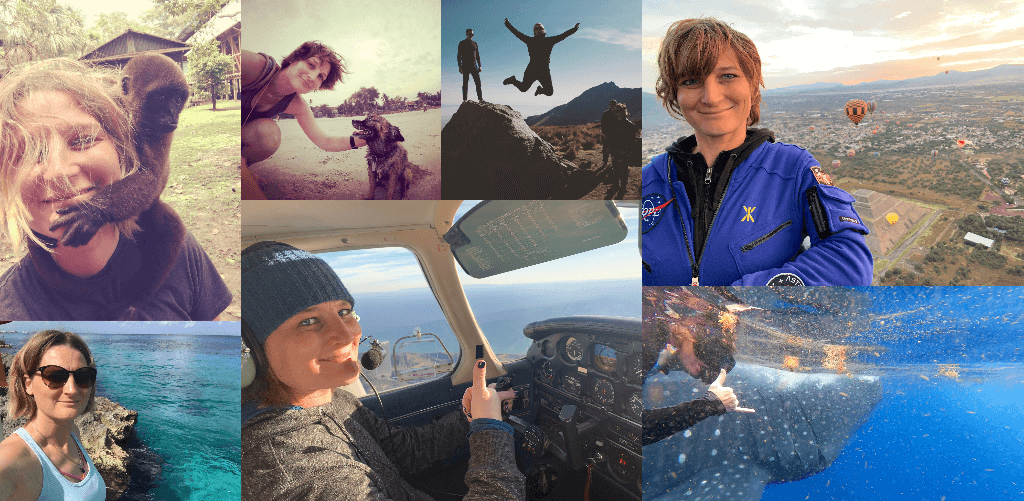 Aligned? Keep reading…
Our Mission
We built Conversion Crimes to help make great customer experiences accessible to all businesses.
Many of the most profitable companies focus on customer experience. Enterprise companies have entire departments dedicated to this, while small businesses typically have a fraction of a person.
We're making customer experience software with services that "do it for you." So our customers can compete by having an entire UX/CX team at a fraction of the cost.
The Role
This is a full-time position. As the Operations Manager, you will be the right hand to our CEO (Quinn).
You'll have ownership over the internal processes that make our company run. You'll be responsible for executing the company vision and coaching team members to be their best.
You will have access to everything Quinn does. You will need to understand every role and function across the company. Then you will take as much off her plate as possible.
You will summarize status updates and advise on any actions that need to be taken, and will often proactively manage things on her behalf.
We will look to you as our strategic planner, by understanding the larger picture for the company and breaking that down into strategic steps that focus the team's time on the most important priorities.
To make this happen, you will need to be able to train our teams, develop and maintain day-to-day operations, be obsessed with organizational clarity, and ensure that our different departments and systems are all working together cohesively.
---
I've been working with Quinn and the team since mid-2018 and I was immediately impressed by both the quality of their work and the quality of each team member.

Quinn has an innate ability to attract great talents who share her same values of transparency, honesty, hard work, and passion.

Other than her wide and fine-tuned skillset in CRO, UX, and design, she is able to communicate her vision and goals in a way that everybody feels part of it, and that's what allows the team to reach those goals and to always go above and beyond.

– Chris Silvestri (Former UX Lead)
---
What you'll do or be responsible for
It's important that you ensure that the culture and vision for the company is implemented consistently throughout all aspects of the business.
Our remote-first values guide our approach to async work:
Document everything – In a remote globally distributed teams it's not easy to ask other people for information. So we need to ensure that other people have access to the information they need if you're not around. The solution is documentation.
Share everything – We need to over-share. This means keeping our work as visible as possible.
Outputs over inputs – Results-driven. Your output matters much more than the number of hours you've worked or the number of meetings attended.
Systems-First – For async work to happen effectively, we need clear systems and processes so that we can do our work without needing to speak to other people all the time.
---
Since I teamed up with Quinn 10 years ago, my work became much more satisfying than before. You won't find corporate hierarchy or "rat race" here. I would say it's a dream job for people who want a bit of freedom and a sense of making something good together with a bunch of other adventurers.
– Piotr Antkowiak (Illustrative Designer)
---
Does this describe you?
📍 Highly detail oriented. You don't allow things to fall through the cracks. You don't need to be told more than once. You get things done.
⚙️ Strong systems building and project management skills. You are obsessed with creating efficient processes. Excels at planning and organizing.
💬 Very strong communication skills. You make things easy to understand. You explain the "why". You solicit input. You are persuasive and able to get everyone on the same page.
👩‍🏫 Strong feedback skills and can teach those skills to others.
⚪️ Loves simplicity and clarity. Creates processes that are no more complicated than needed. Can simplify messages and make them easy to understand.
🤘 You have the confidence and assertiveness to hold others accountable while also supporting and encouraging them.
🛠 Comfortable working autonomously, and able to quickly respond to problems and address conflicting stakeholder requirements.
✍🏻 Strong storytelling and writing skills combined with the ability to present data in a way that is persuasive to all audiences.
🧠 Natural curiosity and a solutions-oriented mindset.
---
I've been working with Quinn for a long time, probably over 7 years now… I mainly focus on design and development but play a role in other areas like UX.

The reason I've continued to work with Quinn is because of the freedom to explore and experiment without being managed.

My work is seen, it's used. There's chill, hustle, and reward. We also have meme wars in Slack when someone fucks up.
– Henry Brown (Design & Development)
---
We want to help you achieve results
After a few years of working with us we want you to be able to add things like the following to your resume of results:
Managed operations and team during a period of X scaling in under 2 years, driving & improving organizational clarity, alignment, focus, and effectiveness in translating strategy to execution
Revamped the team and organizational structure to make them more cohesive, effective, and aligned to strategy in an async environment.
Ran quarterly strategy meetings and drove alignment throughout the organization
Scaled up our audience pool by almost 100% in 3 months
Developed new workflows for the entire process to be more scalable, reducing time required from the moderation team by 60%
Moved the development process onto a set timeline to make the process more predictable, scalable, and controlled
Revamped performance management, career growth, and compensation & benefits plan throughout the organization, making performance management and career growth more transparent and effective
Please note, these results are not expectations but rather inspiration for what we could achieve together. They were inspired by Eric Strauss's LinkedIn Profile (Former COO of MindValley).
---
Working with Quinn was an experience I'll remember for the rest of my life. She gave me the opportunity to begin my dream career.

I learned things about CRO and copywriting that 99% of those in the online business world aren't even aware of. The experience and knowledge I gained working with her and her team are invaluable.

More than that, the bond our team developed was second to none. As a creative team we worked very well together and connected with each other perfectly. It was effortless.

Overall, I owe Quinn everything for giving me the opportunity to launch my career in the online world and I would recommend working with her to anyone who is lucky enough to have the opportunity to do so.

– Craig Schoolkate (Jr. Copywriter)
---
Does this sound exciting?
Let's talk. Here's how it works.
The Hiring Process
Fill out our interactive application. You will be required to:
Answer a bunch of written text questions
Create a 5 minute video introducing yourself to us
The team will evaluate applications
The team and I will rate and filter your text responses without any personal information shown (to remove bias)
Applicants moved forward videos will be watched. We'll narrow down to top 10-15
Top 10-15 will be interviewed by both the founder (Quinn) and our operations assistant (Beatriz)
2nd Interview
Up to 3 people will be given a paid test project to execute
Project Presentation Interview (panel?)
Reference Checks
The Offer – Welcome to Conversion Crimes
---
We celebrate a variety of perspectives and experiences and we've intentionally built our product and our company with an inclusive, global mindset.
---
So if you think you have what it takes, but don't necessarily check every single box, apply anyways.
We're looking for awesome individuals, not folks who perfectly match a job posting.
We'd love to hear how you might contribute to our mission and team.
LFG!
Applications Open until August 15th.