NOTE: This position has been filled.
Hi,
My name is Quinn Zeda and I am the founder and CEO of Conversion Crimes. I'm looking for an intermediate to senior developer that wants to level up and take their career to the next level.
Do you want to help me:
As THE developer at Conversion Crimes, you will play a key role in reshaping the way in which businesses and marketers think about usability testing.
We're challenging our incumbent competitors that focus on the enterprise and creating a new, better way of doing things for small businesses.
You'll take control of building out our software. This will include working with the existing product in collaboration with our current team, but also planning and executing the steps that will take Conversion Crimes and its scalability to the next level.
Our developer Henry who has been working with me for 7 years is mostly a front-end developer. We're at a crossroads with our product where we need someone strong and experienced in back-end dev to take over and later help us build out a dev team as our needs grow.
You'll work with Henry to learn the ropes and take charge of our product. Where we take development from here – is up to what we come up with together.
If you're looking for a seat at the head of the table, then let's talk.
---
Required Skills and Experiences:
Expert-level knowledge of PHP and building fully custom applications

br>

General API experience

br>

HTML/CSS (LESS/SASS)

br>

JavaScript/jQuery

br>

GitHub

br>

Experience with cross-browser testing and performance optimization

br>

Advanced or fluent English skills

br>

Sound knowledge of responsive coding techniques

br>

Confidence – if you have a better idea I want to hear it

br>
Bonus Skills
Team leadership experience

br>

WordPress (plugin & theme development)

br>

Stripe API

br>
---
I've been working with Quinn and the team since mid-2018 and I was immediately impressed by both the quality of their work and the quality of each team member.

Quinn has an innate ability to attract great talents who share her same values of transparency, honesty, hard work, and passion.

Other than her wide and fine-tuned skillset in CRO, UX, and design, she is able to communicate her vision and goals in a way that everybody feels part of it, and that's what allows the team to reach those goals and to always go above and beyond.

– Chris Silvestri (UX Designer)
---
Benefits of This Role
We're a young, ambitious company that aims to make usability testing accessible to any business. What started as a side project has now grown into a small but mighty startup backed by Earnest Capital.
So, let's discuss why this is a great job.
You will work with amazing people.
We expect exceptional work. You will be joining a small team of A players and you will be expected to perform as an A player yourself. We are good at what we do and we love to get results.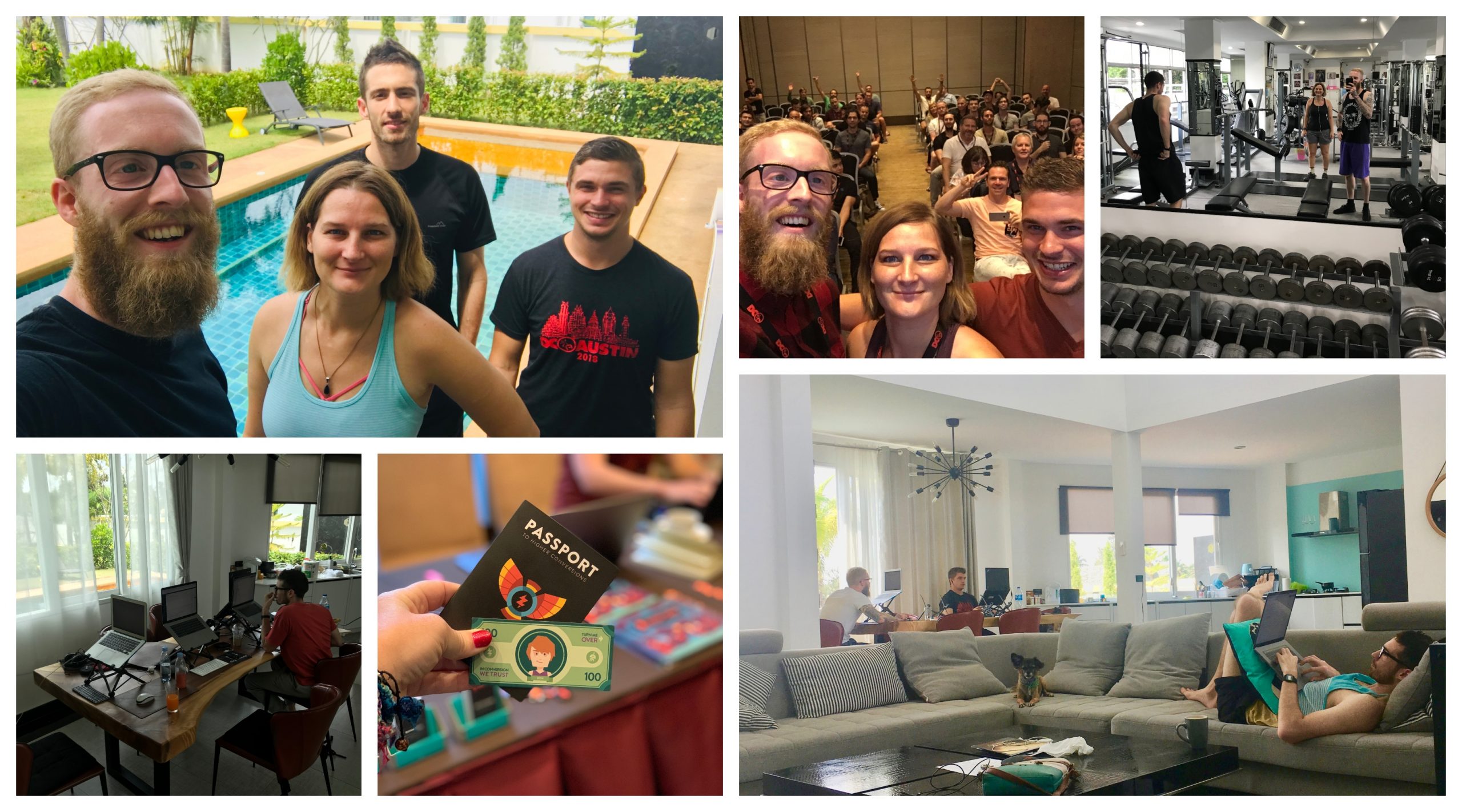 You will have freedom and autonomy.
It's up to you to figure out how to approach and solve a problem. No one is going to give you exact instructions or make you do it their way. With freedom comes a ton of ownership and responsibility. We believe when you control your destiny, you're more invested in your work. And we can't imagine working any other way.
You will make a difference.
You'll get to see the direct impact of your work and the value created. Not only do we help small businesses improve user experience, delight users, and increase conversions, but our platform also enables thousands of people to earn money online through flexible work.
You will have tons of opportunities for learning and growth.
You'll solve challenging problems and put your skills to the test everyday. Your opinion matters and you'll get to provide input on all sorts of technical and non-technical decisions.
You will enjoy flexible workdays.
This job is results-oriented. You will be responsible for working in sprints and achieving goals. When and where you choose to work is completely up to you. Provided that you produce work that is exceptional and delivered on time, you can work whenever you want.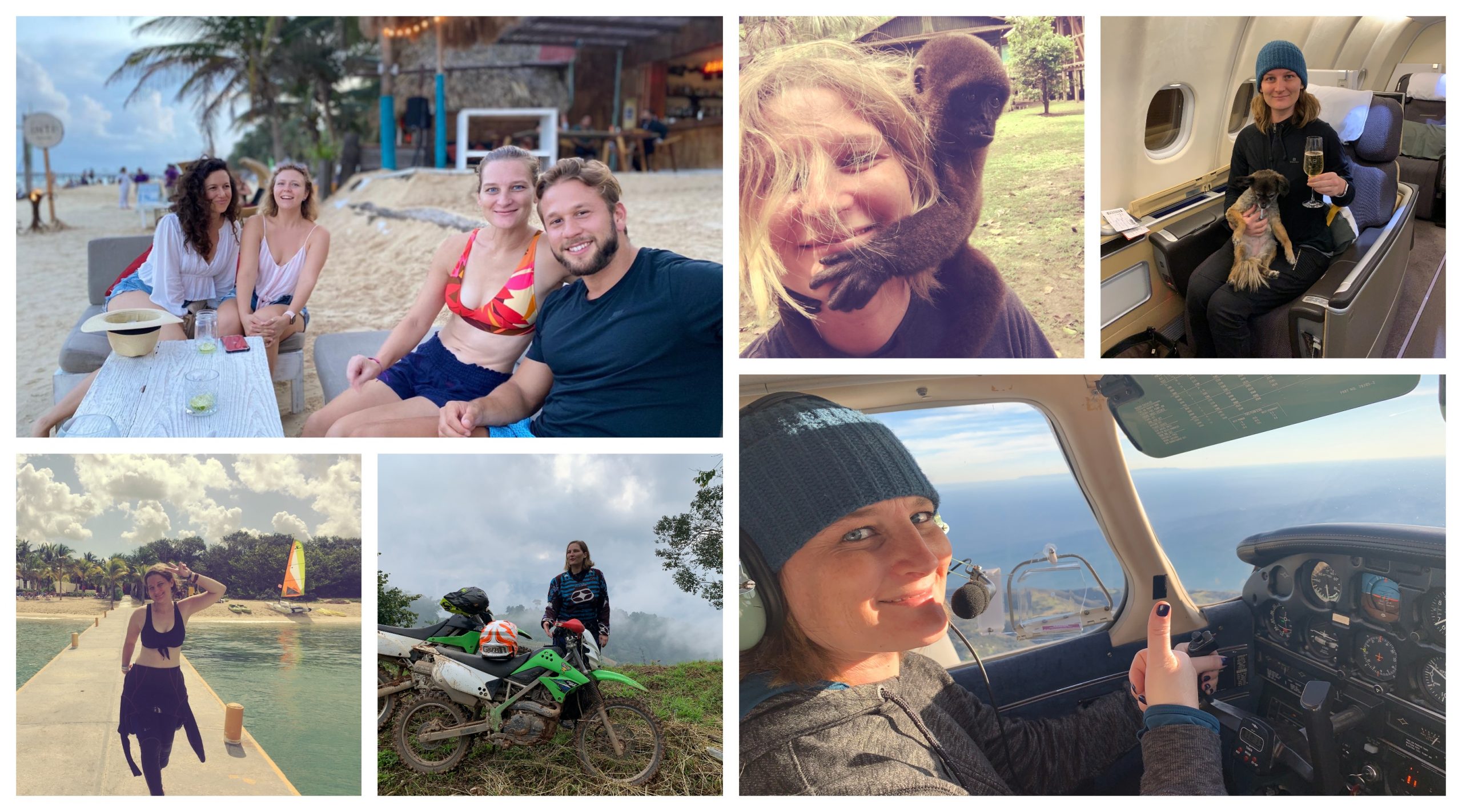 You will work remotely.
We are fully remote and have been since day one. You can live anywhere in the world, so long as you have a good internet connection and are available for weekly calls. Generally, it is easier to schedule and coordinate with people who live in North American or European timezones but exceptional candidates from all areas will be considered.
Sometimes we have retreats.
When it's possible, we get together in person for 1-2 week sprints to get shit done while having a good time.
Stock options.
If we create something of extraordinary value together, then everyone who worked on that should be rewarded with more than a salary. The long-term benefits of working with us include sharing in the spoils if the company thrives.
---
About Conversion Crimes
Conversion Crimes is a software with a service geared towards small businesses and agencies to help them with conversion rate optimization (CRO) and user experience (UX).
The core of Conversion Crimes is usability testing which is watching people use your website or software for the first time. We have a pool of testers that record their screen while speaking out loud and providing feedback.
Our customers get to see exactly what a person's experience is. They gain insight and this knowledge helps them know precisely where and how to make changes to get results.

Our mission is to make usability testing the new gold standard for CRO and help small businesses access this powerful tool easily, affordably, and efficiently.
We have a variety of interesting things and exciting stuff planned, but there is a lot about Conversion Crimes that is still being decided. You will have a chance to influence and help shape it.
Additional information will be discussed in later rounds of the interview process, and I look forward to answering any questions you may have.
---
Since I teamed up with Quinn 8 years ago, my work became much more satisfying than before. You won't find corporate hierarchy or "rat race" here. I would say it's a dream job for people who want a bit of freedom and a sense of making something good together with a bunch of other adventurers.
– Piotr Antkowiak (Illustrative Designer)
---
What You Will Do
Let's discuss your responsibilities in detail.
You will be responsible for:
---
I've been working with Quinn for a long time, probably over 7 years now… I mainly focus on design and development but play a role in other areas like UX.

The reason I've continued to work with Quinn is because of the freedom to explore and experiment without being managed.

My work is seen, it's used. There's chill, hustle, and reward. We also have meme wars in Slack when someone fucks up.
– Henry Brown (Design & Development)
---
About you
At Conversion Crimes, we encourage a culture of transparency and growth. We look for highly reliable and driven individuals who exhibit a passion for the work they create to join our team.
💪 You are self-motivated and self-disciplined and work well in a flat hierarchy with lots of freedom.
✨ You have incredible attention to detail and a commitment to quality.
🚀 You have the ability to iterate and ship ideas quickly, with loose (at best) direction.
📈 Your work is based on a solid foundation in computer science fundamentals from data structures and algorithms to design patterns.
🧠 You are an engineer by mindset and always try to understand how things work under the hood.
🖌 You love to have creative freedom, make independent judgments, and live up to the responsibility that comes with that freedom.
📝 You take planning seriously before development begins and can determine how something should be built as well as being able to build it.
---
With Conversion Crimes every test delivered with your code, you help a small business improve their user experience and create micro-jobs for an eager workforce.
---
How to Apply 🤩
APPLICATIONS ARE NOW CLOSED!