Passionate about understanding user behavior? Skilled at spotting patterns? Thrive on turning insights into action? If yes, then hello there!
Hi there, I'm Quinn Zeda, founder and CEO of Conversion Crimes.
We're on the hunt for fresh, eager minds to join us as UX Researchers/Moderators. We value individuals ready to dive deep into user experience, eager to experiment, to learn, to refine their craft. We see this role as a stepping stone for you to carve out your dream role, whether it's with us or beyond.
We know the struggles that newly minted UX graduates face. Real-world experience can seem daunting to acquire and the skills you've learned might feel underutilized. You're eager to put your training into practice, but where's the opportunity?
That's where Conversion Crimes steps in. Our team is the real-world playground for your burgeoning UX skills.
It's about engaging with real companies, driving impact, and delving deep into user perceptions and interactions with websites and products. Your focus will be on user testing and quality assurance, but the learning journey goes far beyond that.
As part of our team, you will gain a range of experience in the UX field, learn a ton about human behavior, and see the inner workings of a startup. We're dedicated to nurturing your potential and providing a supportive learning environment.
---
I've been working with Quinn and the team since mid-2018 and I was immediately impressed by both the quality of their work and the quality of each team member.

Quinn has an innate ability to attract great talents who share her same values of transparency, honesty, hard work, and passion.

Other than her wide and fine-tuned skillset in CRO, UX, and design, she is able to communicate her vision and goals in a way that everybody feels part of it, and that's what allows the team to reach those goals and to always go above and beyond.

– Chris Silvestri (Former UX Lead)
Chris has shared his learning experiences while working here in this post.
---
Sound interesting? Let's talk!
We've intentionally designed our application process to minimize bias and ensure equal opportunities. We care about who you are, what you value, and how you think. This also means that it takes some effort and time to apply.
We thought it's only fair for you to meet us first before deciding if you want to invest your time to apply. It takes about an hour.
I asked our current and former team members to answer some questions about what they learned and what it's like working here.
This video is a result of that footage:
And some reviews from previous applicants.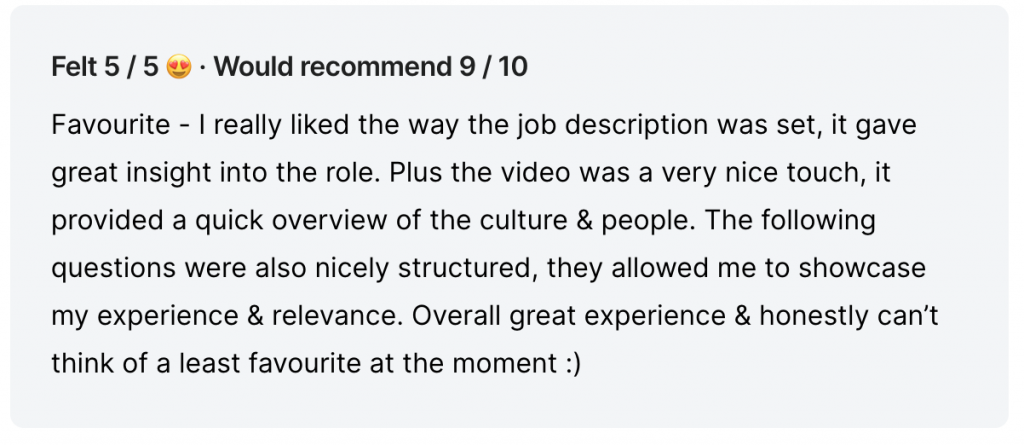 Our Core Vibes & Why we're Awesome
We're a young, ambitious company that aims to make User Experience accessible to any business. What started as a side project has grown into a small but mighty startup backed by Calm Company Fund.
Here's why we think you should be (ノ◕ヮ◕)ノ*:・゚✧ to work with us:
👩🏼‍💻 Talented, Dope peeps
We expect exceptional work. You will be joining a small team of A-players and you will be expected to perform as an A-player yourself. We are good at what we do and we love to get results.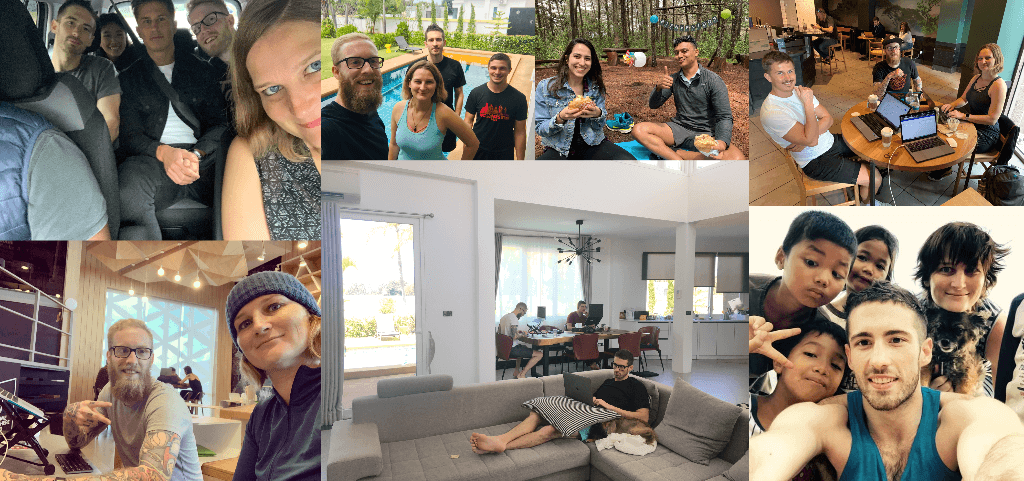 📈 Opportunity for Growth
You'll solve challenging problems and put your skills to the test every single day. Your opinion matters and you'll get to provide input on all sorts of decisions.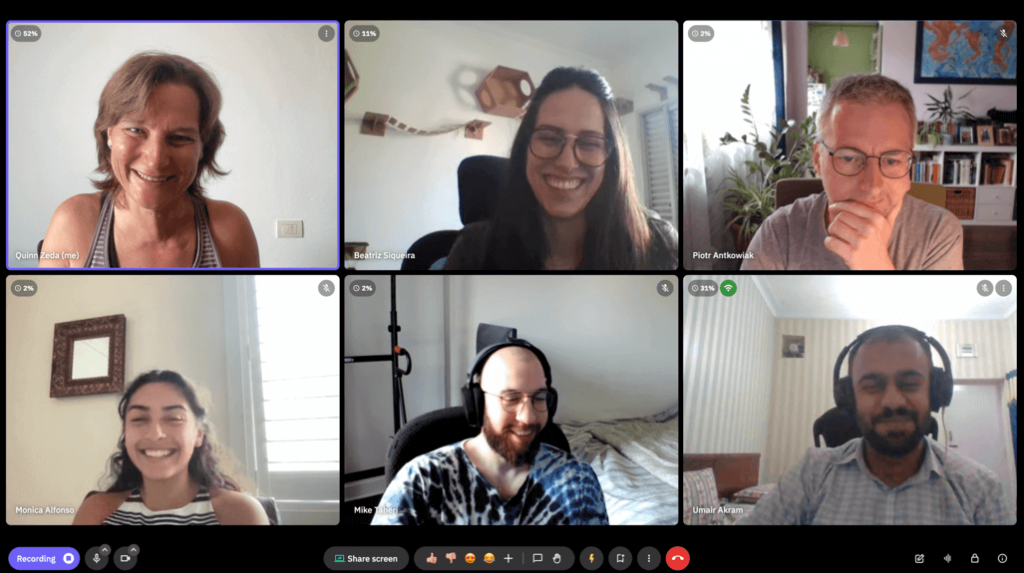 📅 Flexible Workdays
This job is results-oriented. When and where you choose to work is completely up to you as long as you have a good internet connection, some overlapping work hours with US timezones, and get your work done on time.
🌎 Remote-First Environment
We are fully remote and have been since day one.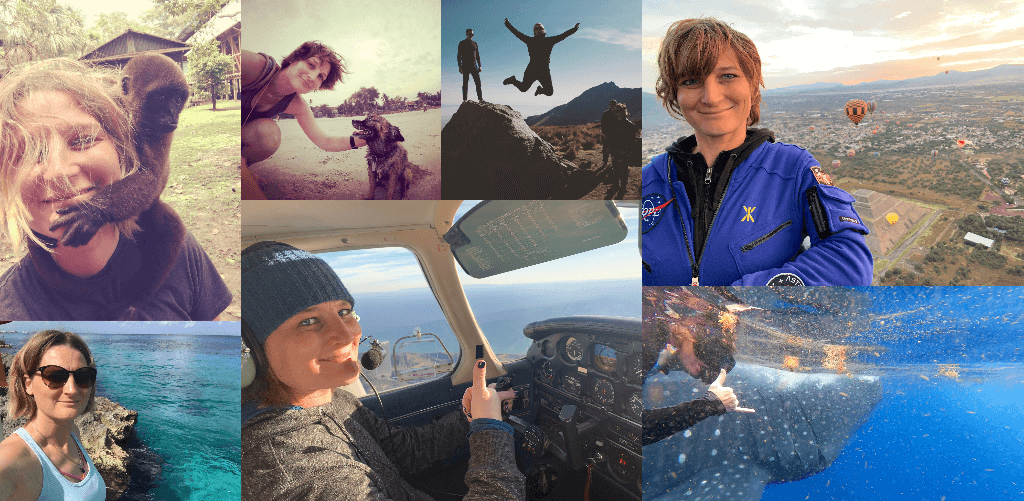 ---
I've been working with Quinn for a long time, probably over 7 years now… I mainly focus on design and development but play a role in other areas like UX.

The reason I've continued to work with Quinn is because of the freedom to explore and experiment without being managed.

My work is seen, it's used. There's chill, hustle, and reward. We also have meme wars in Slack when someone fucks up.
– Henry Brown (Design & Development)
---
Aligned? Keep reading…
Our Mission
We built Conversion Crimes to help make great customer experiences accessible to all businesses.
Many of the most profitable companies focus on customer experience. Enterprise companies have entire departments dedicated to this, while small businesses typically have a fraction of a person.
We're making customer experience software with services that "do it for you." So our customers can compete by having a fractional CRO/UX team at their disposal.
---
Working at Conversion Crimes was a liberating, fun, and exciting experience.

I got the chance to wear many hats, take on many challenges and grow in a variety of skills when working here.

The team always has a ton of joy and passion for what they do, and Quinn has an incredible vision for the future of the company, that always kept the spark going and kept us excited when I worked there!

If you are an independent and hungry to grow individual, and looking for an opportunity to spread your wings and be allowed to truly fly in your work, this is the place to be.

– Anna Scherbyna (Former Head of Operations)
---
The Role
As a Moderator, you will be responsible for reviewing customer tests and ensuring that they meet our guidelines for user experience testing. You will also be responsible for taking notes on videos for our experts, providing constructive feedback to the testers, and assist our CRO/UX experts on small tasks.
You will also be responsible for identifying and reporting any issues or errors, and communicating with our team members to ensure that they are addressed promptly.
There are opportunities to do studies and write papers of your findings.
Be a fly on the wall, you'll have the opportunity to join team calls for development, product, and more.
---
Since I teamed up with Quinn 10 years ago, my work became much more satisfying than before. You won't find corporate hierarchy or "rat race" here. I would say it's a dream job for people who want a bit of freedom and a sense of making something good together with a bunch of other adventurers.
– Piotr Antkowiak (Illustrative UX Designer)
---
Compensation, Experience, and Time Commitment
While this is primarily a learning role, we value the time, energy, and commitment you're investing in your career. We offer a starting wage of $10-$15 per hour for our UX Researchers/Moderators.
Though we require a minimum of 10 hours per week, we understand the importance of balancing work, study, and personal commitments. Our work schedule is flexible, allowing you to organize your time in a way that best supports your ongoing learning and development.
But it's not just about clocking hours. Here, you're poised to grow, develop your skills, and gain invaluable real-world experience. As you demonstrate your abilities, dedication, and enthusiasm, you'll find opportunities for increased responsibility, progression, and compensation.
Could this be you?
📍 A Sharp-Eyed Detective: You have an uncanny ability to spot the subtlest details that others might miss. You're meticulous, reliable, and need little guidance to do things.
⚙️ A Data Whisperer: You have a knack for translating complex data and feedback into actionable insights. You can make sense of a maze of information, steering our tests towards meaningful results.
💬 A Communicator Par Excellence: You don't just talk or write. You make complex things understandable, share the reasons behind your thoughts, and always encourage others to share theirs.
👩‍🏫 A Feedback Guru: You want to learn the art of giving and receiving feedback.
🧠 A Curious Problem Solver: You have an insatiable curiosity and a natural inclination to solve problems. You're always asking, 'why?' and 'how can we make this better?'.
🌱 A Growth Enthusiast: You see life as a constant learning journey. Always hungry for personal and professional growth, you seek out opportunities to learn, evolve, and contribute more.
Does this sound exciting?
Here's how it works.
The Hiring Process
Fill out our interactive application. You will be required to:
Answer some written text questions, one audio question, and one screen share video sharing a piece of work.
We estimate this will take around 45-90 minutes to complete.
The team will evaluate applications on a rolling basis
The team and I will rate and filter your responses without any personal information shown (to remove bias).
We'll send a message to the shortlisted applicants to schedule an interview.
Interview with Beatriz who leads the mod team.
The Offer – Welcome to Conversion Crimes
---
More reviews from previous applicants: