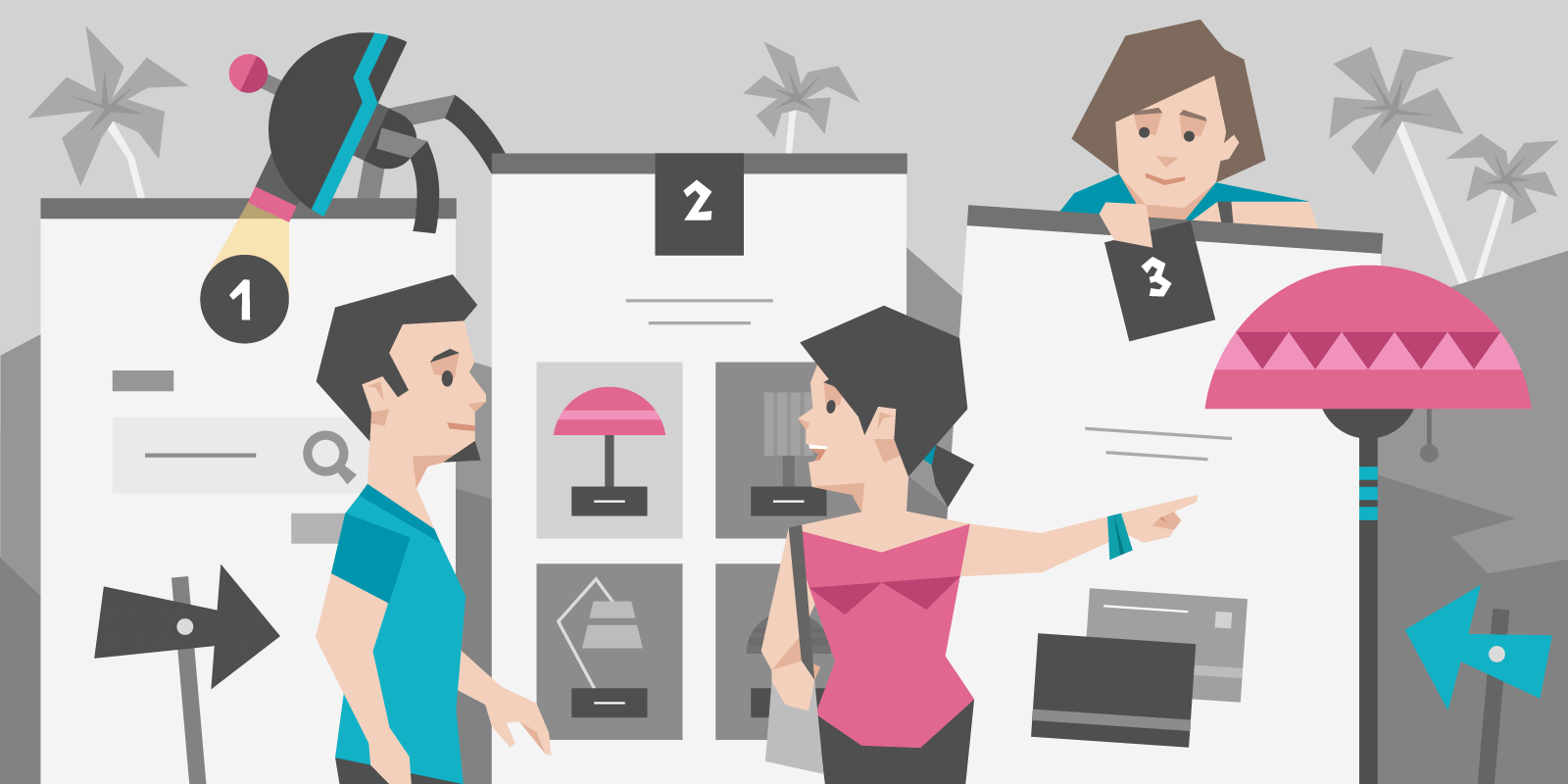 How to Match Your User's Expectations
Your process should be easy and clear so customers set the right expectations about the service you're providing.
---
Day 21: Moving your Customer from A-to-B
How do people form their expectations?
We like this definition:
"Expectations are determined by a combination of experience, cognitive processes, communication with others, and cultural norms"
If you take out cognitive processes (which we can't control) and cultural norms (which your website should respect by default), we're left with two powerful variables:
Our user experience
How we communicate with users
If you've already passed the first test (getting a visitor to stay on your website for more than 10 seconds), it's critical that you create the right expectations in their minds.

If this sounds familiar, it should be. We've covered similar topics on this course already (like navigability, information scent and processes), but today we're talking about how your product actually works.
In the previous couple of posts, we've shown you how a badly written list of features can turn off customers before they buy — the same principle applies to how you set expectations for the reality of working with you.
Many businesses are already smart to this, and have a section on their homepage (or product page) that sets out this process in a transparent way.
Here's some great examples:


Four columns. Three lines of text. Clean visuals. Simple headers.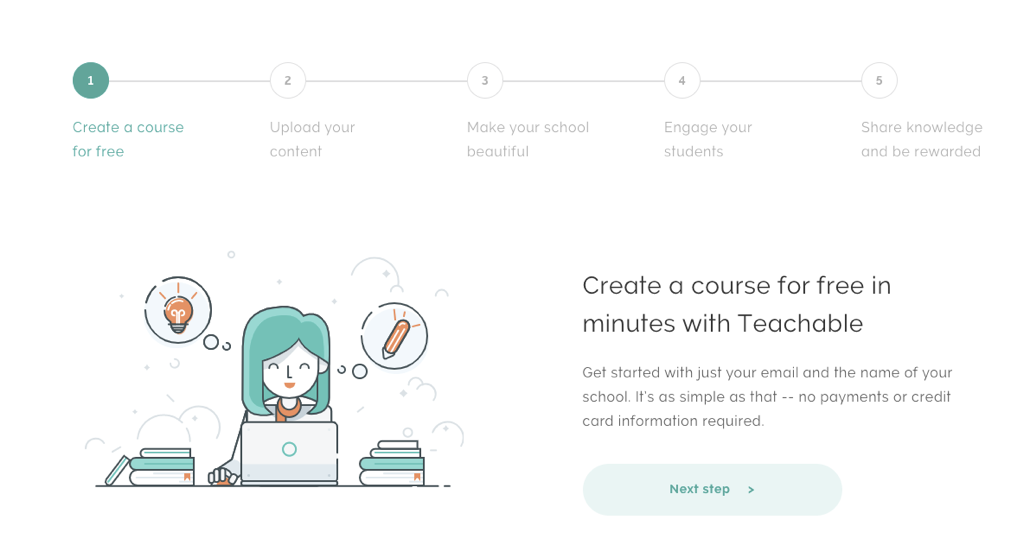 This image is good because it highlights which step the user is on (step 1, in this case), while also showing you what comes next.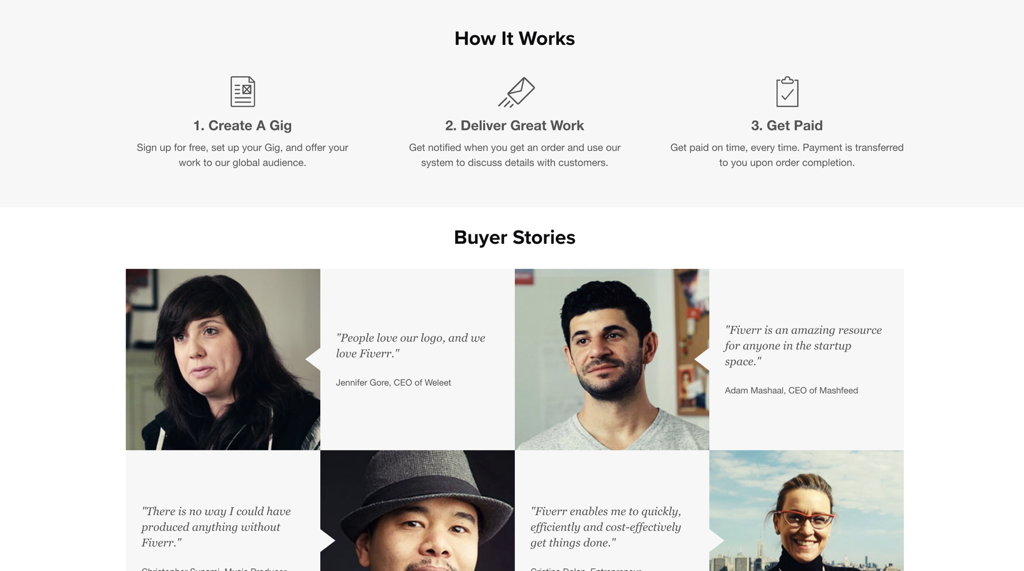 This one is even more stripped back, but with the same, simple Number+Headline+Image+Copy format. This is a great way to sell your product with just a few seconds' reading.
---
Let's take a closer look
This is Upwork's "How It Works" page:  (follow the link, because we couldn't get a screenshot of the whole thing)

We'll show you why this page is so effective:
They present options for both their audiences (business owners/freelancers)
The headline is 100% benefit-driven and customer focused ("you", "your")
Each feature is followed by benefit-driven, customer-centric copy
Each paragraph is complemented by some FAQs (to counter even the most remote objections)
The design leaves a lot of white space for better scannability
The sticky navigation menu helps visitors navigate away from the page, even while scrolling
If a huge and authoritative website like Upwork does all this work to be clear and transparent, you can understand how important this is for any smaller and lesser known site.
So remember, always set the right expectations. Make it as clear and as easy as possible for them to understand every step of the process of working with you. It will also save you time on responding to Support tickets or inquiry emails.
Your homework
If you can, come up with a 3-5 step process that explains what you do, and how it works on a day-to-day basis
But be careful.
Too few steps, and you run the risk of missing out something important, and your new clients won't appreciate the feeling of being duped.
Too many steps, and your product will look overwhelming or hard to use.
PS. Keep the steps brief — no more than one short sentence (up to 10 words) for each step. It'll be a challenge, but you should know your product well enough to do it. We believe in you!
Good luck!