Day 21: Make it easy as 1, 2, 3 to get customers
It's pretty obvious that our expectations of possible outcomes influence our behavior. This is true in any situation and the online purchase process is no different.
How do people form their expectations?
I like this definition: "Expectations are determined by a combination of experience, cognitive processes, communication with others, and cultural norms"
If you take out cognitive processes (which we don't have any control over), and cultural norms (which your website should respect by default), you can see we have 2 pretty powerful variables to play with, to create the right expectations for future customers.
They are:
Our user experience
How we communicate to our users
Once your visitors have gone through the initial hurdle and stuck with your website because they want to know more, it's critical that you create the right expectations in their minds.
It's good both for clarity and transparency, so they feel safe and can trust you.
What we see from clients is usually a lack of clarity on their websites when it comes to laying out the process of working with them. They might present a great value proposition, all sorts of social proof and credibility elements, but they don't talk about how their service or product works in a clear step-by-step way.
But you don't need to go overboard with this if what you do is not super complex. Just having a section on your homepage that helps people figure out how your service or product works can be enough. Check out these great examples: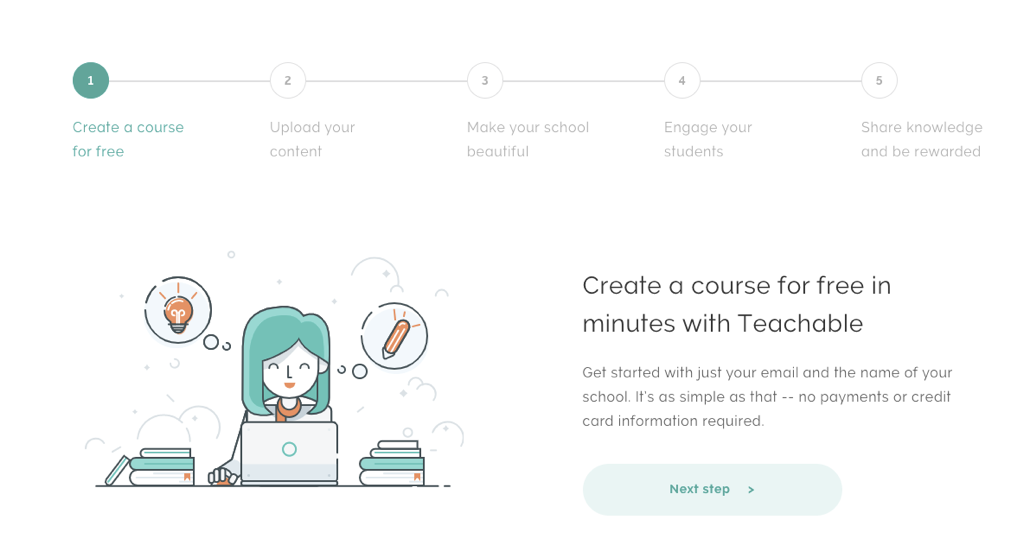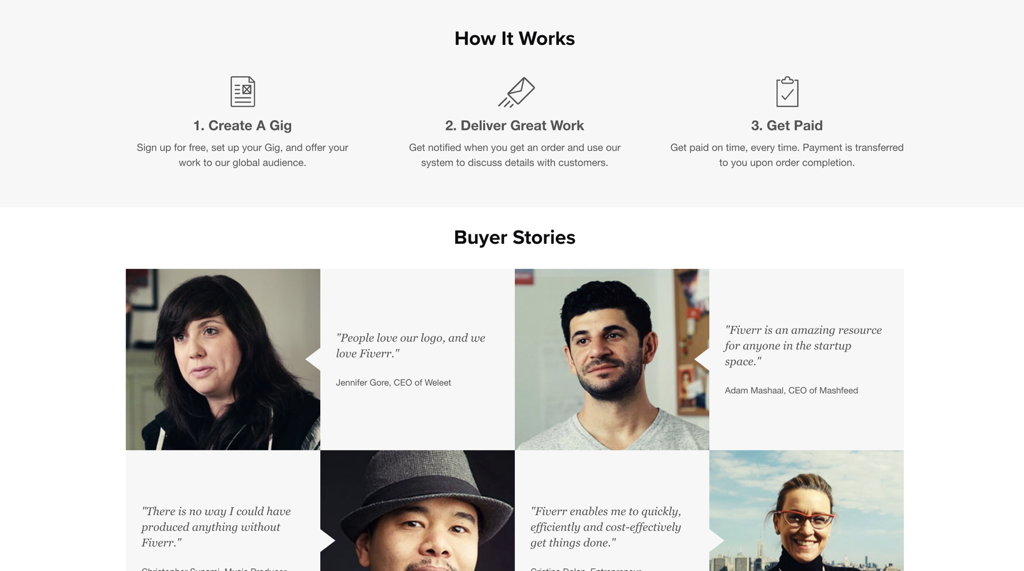 You need to show your prospects what's going to happen from the point they're at now, to the point of "no return", and after. This is how you counter the majority of the objections they might come up with, and that are making them hesitate.
If you're an Ecommerce owner, you might want to think about how easy it is to make a purchase on Amazon and compare your checkout process to that.
Make sure it's crystal clear how customers can find out relevant info and add your product to the cart. User Testing is the absolute best way to test this process and see where you're losing sales.
The best thing? Once you've done this, you can just let your website work for you 24/7. Of course if what you're offering is a bit more complex, you might need to dig deeper and even present a standalone page for this.
Let's take a look at how Upwork does it here:

A few points to note on how they are clear and upfront:
They present options for both their audiences (biz owners and freelancers)
Their headlines are 100% benefit driven and customer focused ("you", "your")
Each feature or step under every paragraph is followed by copy that digs deeper and makes the feature all about the customer
Each paragraph is complemented by a couple of Frequently Asked Questions to counter even the most remote objections
Design is trustworthy and there's a lot of white space which makes the user experience a pleasure and helps people focus on the copy
The sticky navigation menu helps visitors find out more even while scrolling
If a huge and authoritative website like Upwork does all this work to be clear and transparent, you can understand how important this is for any smaller and less known site.
So remember, always set the right expectations. Don't wait for your prospects to reach out and ask you any sort of random piece of information through support. Make it as clear and as easy as possible for them to understand every step of the process of working with you.
If you can do it visually, even better. It will help break up the page and it will be easier for skimmers to jump from point to point, while still making sense of what they read.
Here you want to come up between 3 to 5 steps you can present. Fewer and you're not going to be clear enough probably, more and it's going to look too complicated and hard to understand (remember, people skim!).
This is your time to brainstorm how you can represent your process. You can even ask customers how they see it to get an outside perspective.
But be sure to keep them brief! No more than a short sentence for each step – even if it's very complex.
Get those down, and you can even add them to your website and see if your conversions go up!
That's all for this lesson.